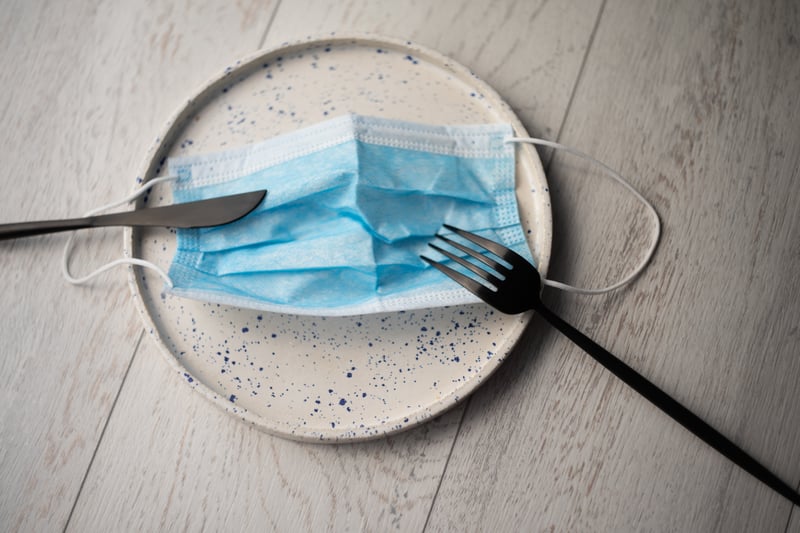 As the global pandemic continues, many businesses are pivoting. Garment manufacturers are making face masks, distilleries are making hand sanitizer, and restaurants are finding new and creative ways to stay afloat with limitations on how they are allowed to operate. With a product that kills viruses at the RNA level, Decon7 was already well positioned to expand operations in order to meet the increased demand for disinfectants and hand sanitizers.
Since the pandemic began, we have expanded from two to eight facilities, gotten on the EPA List N, updated our label to be compliant, and earned other important certifications. This month, we take a look at those internal advancements, as well as how the global pandemic is influencing the food safety industry (and vice versa).
D7 Earns Halal and Kosher Certification
Decon7 worked with ISA and OU to obtain Halal and kosher certification for our surface disinfectant and hand sanitizer products. This effort enables Decon7 to expand into regions with large Muslim populations, such as Southeast Asia, Malaysia, and the Philippines, and provides more product options for people who choose to keep kosher. These certifications, combined with increased global demand and expansion of our facilities, have brought Decon7 to a new level of competitive advantage in the surface disinfectant industry.
D7 Receives NSF Food Safety Approval
D7 was also accepted into the NSF Nonfood Compounds Registration program. Being listed in the NSF White Book as a registered nonfood compound means that D7 can be used in facilities that maintain the highest compliance standards.
The product was approved for use:
As a general cleaner in food processing areas where it does not come into direct contact with food
As a laundry product for fabrics that come into contact with food, including meat and poultry
In inedible product processing areas, non-processing areas, and exterior areas
As a sanitizer on all surfaces
In sewer and drain lines in food processing areas
As a shell egg cleaning product
A potable water rinse is required for all applications where the surface, equipment, or fabric might come into contact with food.
Food Safety Conferences Go Digital
The Safe Food Quality Institute has taken advantage of the new comfort level with online conferences, launching an event aimed at connecting global food safety professionals across multiple languages and time zones. The digital event, which will feature the release of the latest SQF code, takes place October 27-29.
The 2020 Food Safety Summit, which is scheduled for October 19-22, is also digital this year. Organizers intend to have virtual exhibitors, networking opportunities, and an education program with general sessions, two-hour workshops, and one-hour sessions.
FoodSafetyTech has created an online consortium that is meeting weekly through December 17 to provide networking and educational opportunities. The overarching theme of food protection is divided into 14 webinar episodes, each covering a more specific topic.
Food Safety Practices Could Inform Pandemic Response
In a reverse pivot, researchers at Flinders University in Australia have suggested that the model used for successfully managing food safety incidents could be applied to pandemic management. During and after a food recall or outbreak, building trust is key. Consumers need to know that the information they are getting is correct and complete. The same could be said of communication during a pandemic.
The model researchers are studying employs 10 strategies: transparency, protocol and procedure development, credibility, proactivity, putting the public first, collaboration with stakeholders, consistency, education of stakeholders and the public, reputation building, and promise keeping. The ultimate goal is to test the program in smaller governments and expand based on success.
Adapting Is Essential
The global pandemic has forced all types of businesses to adapt. For many, this means employing new sanitizing methods and using them more frequently. Decon7 offers solutions for a range of venues, including public buildings, offices, food processing, retail, and more. To stay proactive, read The Busy FSQA Manager's Guide to Proactive Plant Sanitation to learn more about how to cost-effectively and efficiently prevent bacterial contamination in your facility. If you're looking for sanitizing products that are safe, effective, and easy to apply, check out the Decon7 Product Guide to learn about all of your options.