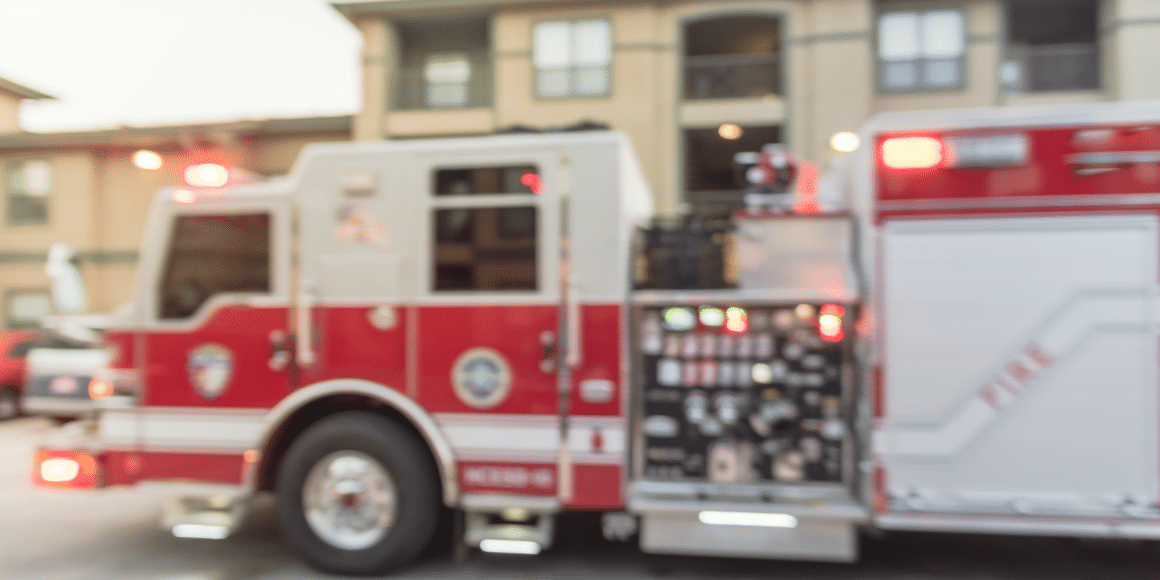 The current National Fire Protection Association (NFPA) 1851 standard contains requirements for gear cleaning and maintenance that affect firefighters across the United States. These updates intend to reduce the risk of exposure to carcinogens and other contaminants that may be present on gear and equipment. Understanding how these changes affect firefighters and what new cleaning steps are required is critical for compliance.
Changes in the NFPA 1851 Standard
The 2020 version of the NFPA 1851 standard contains important changes that Texas firefighters should know. What started as a voluntary document has now evolved into a comprehensive standard that fire departments must comply with. The latest update focuses primarily on gear cleaning and maintenance, including:
Preliminary Exposure Reduction
Previous versions referenced "routine gear cleaning," but this terminology has been replaced with "preliminary exposure reduction." The difference is that gear cleaning is now required after almost every type of exposure.
New and Revised Definitions
This version includes definitions for sanitizer, gross decontamination, and cleaning facility, further clarifying the steps required for compliance. Definitions for advanced cleaning, contamination, decontamination, disinfection, soiling, and specialized cleaning have also been revised to provide more clarity.
Comprehensive Direction
The current NFPA 1851 standard focuses on more than just cleaning and maintenance. The standard also includes chapters on how to verify cleaning processes, how to store gear, and when to retire gear.
Advanced Cleaning
Advanced cleaning is now required twice a year instead of just once. It is also required after certain types of exposure, so departments can expect to conduct advanced cleaning much more frequently.
Inspection
Gear inspection by a qualified professional is now required annually instead of once every three years.
Verification
The people or companies responsible for gear cleaning must be verified. This means that any internal employees must go through training and certification, and any third-party provider you work with must be verified.
Verified Cleaners
The previous version of NFPA 1851 only allowed manufacturers and verified independent service providers to perform advanced cleaning. The current NFPA standards added a new category of verified cleaners because of the expected need for more capacity.
Washing Machines
The old standard allowed top loaders, whereas the new one does not. This means that any stations with top-loading washing machines must replace their equipment to stay compliant.
These changes provide more protection for firefighters, so implement them sooner rather than later.
What the NFPA 1851 Standard Means for Texas Firefighters
There are 775 fire departments in Texas, and many will struggle to comply with the new NFPA 1851 standard. Buying and using an extractor to wash gear at the firehouse does not constitute an advanced cleaning. In addition to creating a standard operating procedure (SOP), team members must undergo training and become certified to be compliant.
The recommended SOP outlined by the state of Texas should contain the following:
Records, Section 4.3
Protecting the public and personnel from exposure to contaminated PPE, Section 4.5
Selection, Chapter 5
Inspection, Chapter 6
Cleaning, Chapter 7
Repair, Chapter 8
Storage, Chapter 9
Retirement, disposition, and special incident procedures, Chapter 10
Whether it's finding the funds to buy new equipment or training employees on the new requirements for advanced cleaning, many stations don't have the resources or capacity to achieve compliance on their own. For many, this means finding a qualified provider to outsource gear cleaning. Often, this requires sending gear away for cleaning, which could take 2-4 weeks. With a limited amount of gear, this can put a strain on departments and potentially impact their ability to serve the community.
How Decon7 and the Mobile Extraction Unit® Help
Developed in conjunction with Redline Gear Cleaning, the Mobile Extraction Unit® (MEU) is designed to bring advanced and specialized cleaning by a verified independent service provider directly to the station. With the ability to clean up to 40 sets of gear in a day, you don't have to wait weeks to have all of your equipment back in-house.
The MEU® is available for scheduled cleaning to keep you compliant with NFPA advanced cleaning standards or rapid response if gear becomes contaminated and needs specialized cleaning. Each visit includes a 25-point inspection, and advanced inspection or gear repair can be provided upon request.
Firefighters shoulder the heavy burden of protecting their communities. Outsourcing gear cleaning is one way to ease that burden and ensure NFPA 1851 compliance. For more tips about reducing the risk of exposure to harmful chemicals, read The Decon7 Guide to Firefighter Turnout Gear Decontamination.