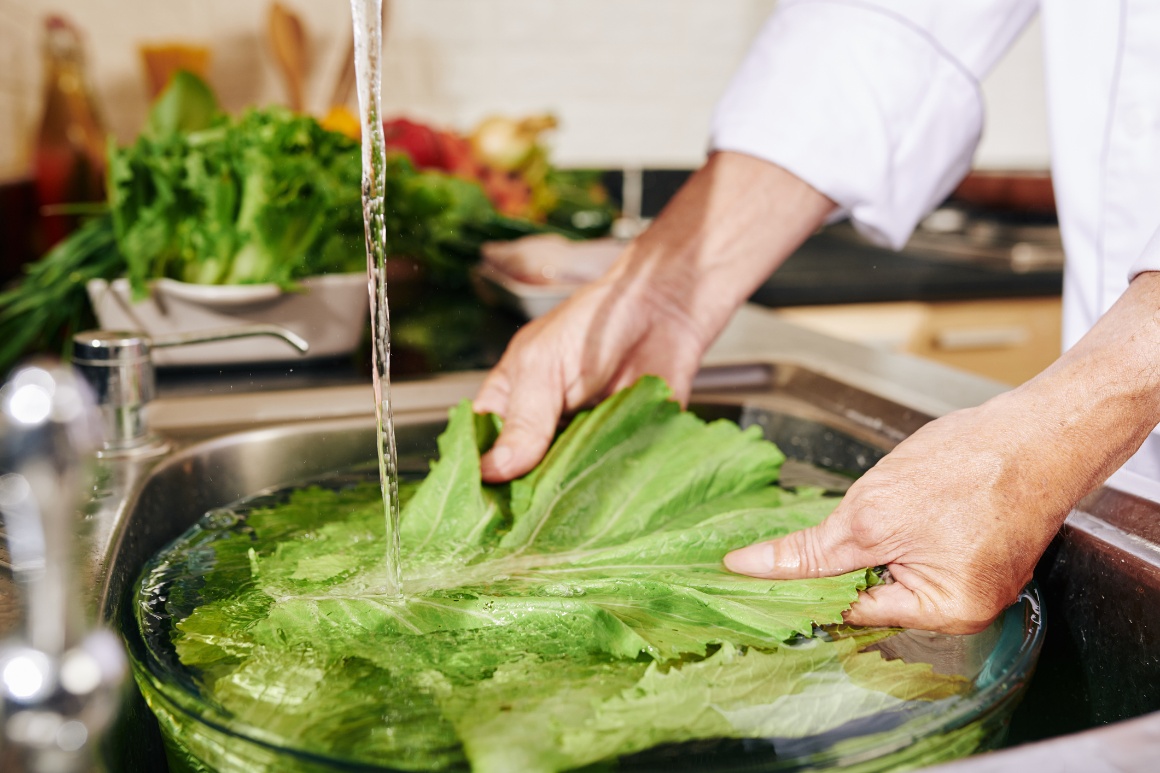 FSQA managers play a key role in ensuring quality assurance in the food safety industry. They are responsible for overseeing the big picture by creating the systems that determine quality expectations and ensure those expectations are met. This includes employee training, product selection, supply chain logistics, and more. They must also establish the consistent daily practices that will help prevent outbreaks. Periodic deep cleans are important, but the day-to-day activities in a facility are just as critical.
Daily Practices to Guarantee Food Safety Quality Assurance
Protecting consumers (and your brand) comes down to the little details. Implement these five daily practices to promote food safety quality assurance:
Collect sample data, establish control limits, and apply run rules to ensure that your processes are operating as intended. SPC can help you identify whether processes conform to the standards, when equipment is starting to wear, and more. Incorporating SPC into your daily practices will help improve efficiency, reduce waste, and ensure product safety. This important process also helps ensure that you conform to FDA and USDA requirements.
2. Collect Data
Ongoing data collection is critical for ensuring consistency and improving quality over time. Whether you use a manual system or have an automated quality management system, gathering data to analyze quality performance measures is critical. Create protocols for data collection at periodic intervals so, when you need it, the information is there.
3. Follow a Daily Sanitation Schedule
Depending on the facility and what type of food is being processed, there will be a daily schedule for sanitizing surfaces, equipment, floors, walls, ceilings, and drains. Confirm that this schedule is followed on a daily basis using a log that shows who did the work and when it was completed.
4. Perform Inspections
After every shift or sanitation event, perform an inspection to ensure that the protocols have been closely followed. This might include visual inspections, swabbing surfaces, using UV light, and more. Record the results of these inspections to confirm that they occurred and to collect the data in case you need it in the future.
5. Reinforce Employee Training
In addition to regularly scheduled training events, keep important information top of mind with daily reinforcement. This could be accomplished through a tip of the day, a pop quiz, or employee recognition for a job well done. Keeping employees engaged with food quality and safety and building it into your company culture will help ensure that the whole team remains committed to maintaining a safe, clean facility.
Streamline Processes with the Right Products
In addition to maintaining the long-term view and developing and implementing new systems, FSQA managers have a lot to juggle on a daily basis. The more that certain tasks can be simplified, the more time there will be to focus on the bigger picture. Choosing sanitizing products that are both effective and easy to apply will help streamline processes. Faster sanitation routines also help improve production efficiency and reduce facility downtime.
D7, an EPA-approved cleaner, sanitizer, and disinfectant, can be applied as a clinging foam, liquid spray, or fog to meet all of your facility sanitation needs. Specialized equipment accurately mixes the three parts of the formulation with water, reducing prep time and ensuring that the concentration is right every time. D7 also requires no mechanical action to kill pathogens—even those found in biofilm.
For FSQA managers that want to be proactive, daily sanitation with a product like D7 will help prevent outbreaks. To learn more about the daily tasks and big-picture steps you can take to protect your facility, download the FSQA Manager's Guide today.